BUTT LIFTING JEANS: Heart shape seam on top of the rear lifts and shapes the buttocks, adding volume naturally.
give a better shape the buttocks, creating the look of a firmer, rounder and bigger booty.

Strong denim with a thick waistband that will slim your entire midsection and compress the abdominal area. lifting jeans high waist band provides tummy control; compressing the lower abdomen and slimming the waist while still being comfortable.
Lifting Jeans smooth thighs and flattens tummy making you look slimmer from the front and more voluptuous and sexy from the back.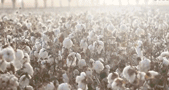 80% COTTON: for smoothness and durability (most Colombian brands only have 50%); 17% POLYESTER: this provides resistance and 3% Spandex which makes it stretchy without losing its form.